Some of you know that my husband is an airbrush artist and now that I quit my job my main goal now is MARKETING Mr. Airbrush Hands (aka my hubby).
My hubby does a lot of T-shirt airbrushing but any textile that will hold paint, including jeans, denim jackets, leather apparel, pillow cases, and hoodies are always fun to do, well he says that! For Christmas one year we gave pillow cases to all the kids- guess what they loved them! Here are some examples: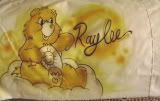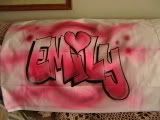 This is one of my favorite pics he has done (besides the portraits of my babies):
His specialty is PORTRAITS: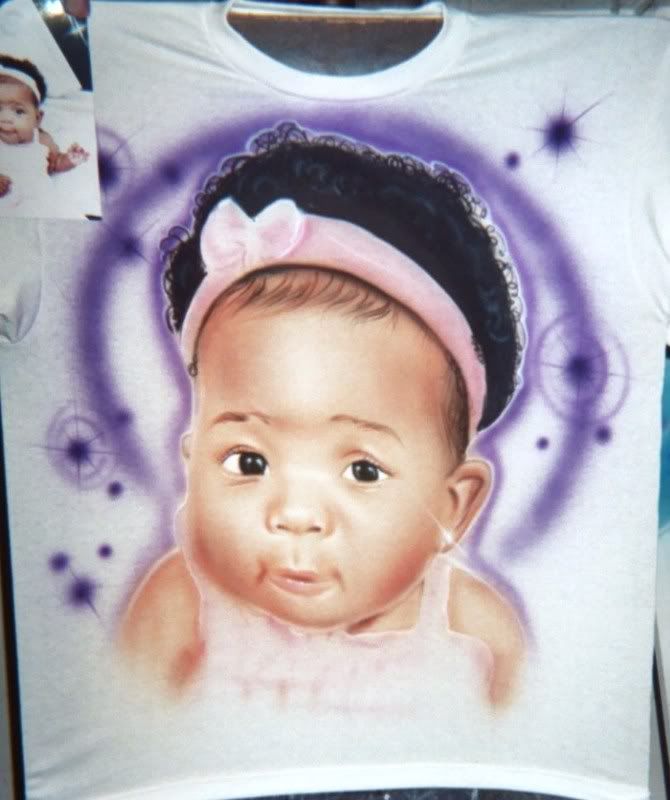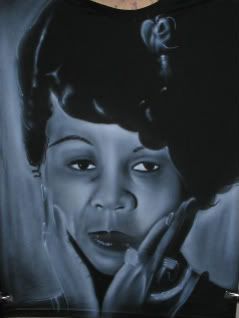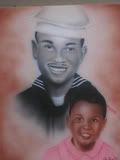 He does clothing, banners (birthday, graduation, sport, other events), or whatever you want to be painted. We do take outside of California orders- shipping will be included in price. If you want to get a CUSTOM AIRBRUSHED item please let us know. All Pinkmama's readers will get a 20% off- make sure when you order you let us know!