Well I became a GRANDMOTHER on March 29th...woohoo! His name is Andre Aidan and is just a cutie (like is grandmother of course).
My mom went up to the hospital to get some pictures of Baby Andrew's first day. I live in Cali and they live in Wa so I couldn't go see him but bless my mom's heart she went up there for me.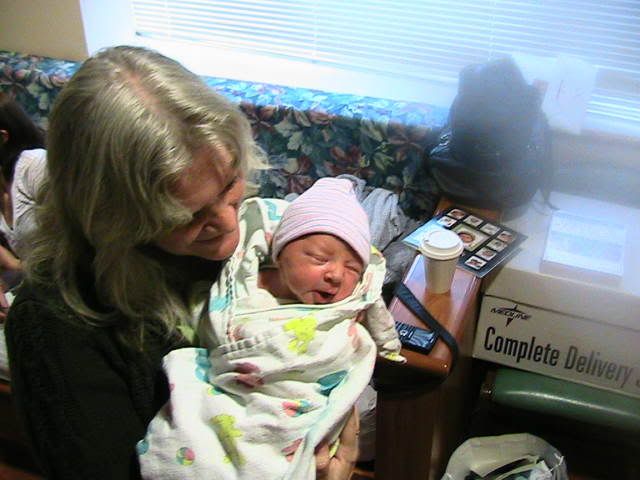 My Mom and Andrew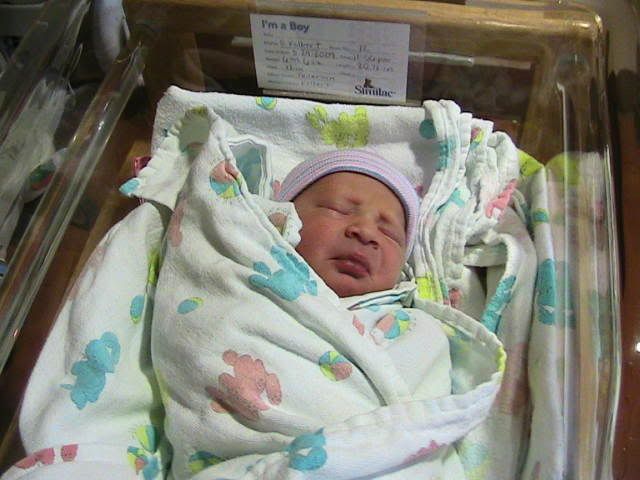 Cutie....I know! LOL.
Welcome to this world Baby Andre. I'm coming up to see you on April 15th!!!